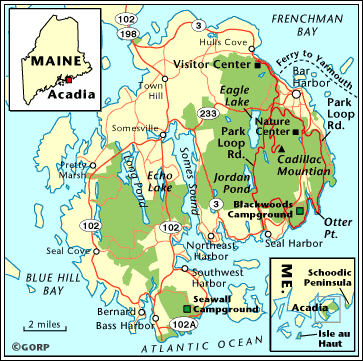 A National Treasure
Comprised of four main townships – Bar Harbor, Mount Desert, Southwest Harbor, and Tremont – and many smaller communities, Mount Desert Island is also the home of Acadia National Park. This island, the inland towns of Trenton, Lamoine, and Ellsworth, and a number of outlying island communities, combine to offer you one of the most spectacular and ruggedly majestic sections of the Maine coastline.
Map courtesy of Gorp.com
Town Maps
---
Beaches
Along with Sand Beach in Acadia National Park, there is also Seal Harbor Beach. Where you may find a sand dollar or two.
Photo by Joseph Wright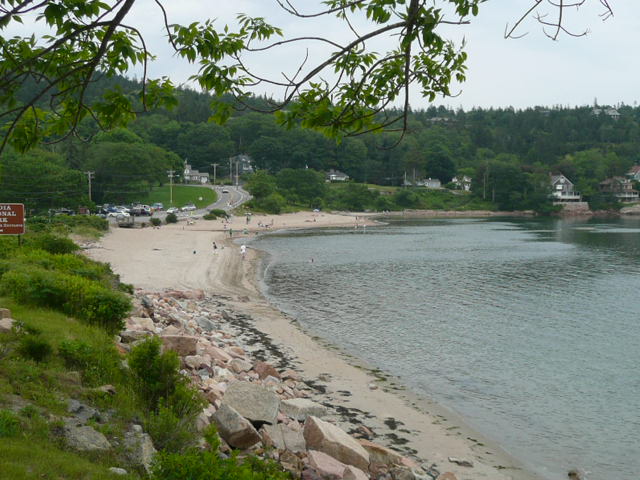 ---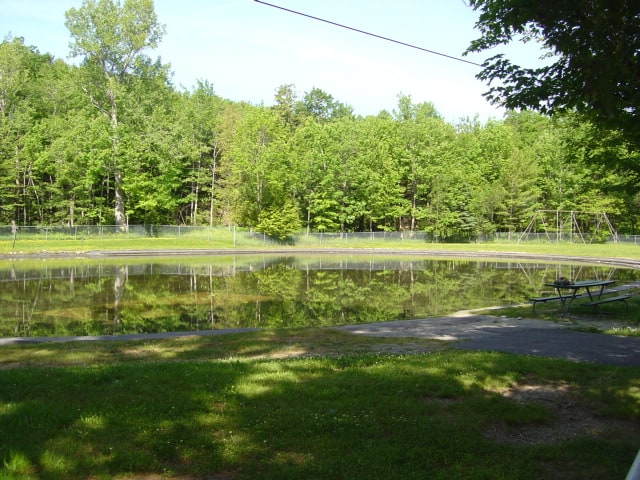 Kid Spots!
On those hot summer days the kids can cool off in the Glen Mary pool located in Downtown Bar Harbor.
Photo by Joseph Wright
---
The Causeway
Connecting downtown Southwest Harbor and the Fernald Point Road. A great place to access Somes Sound.
Photo by Joseph Wright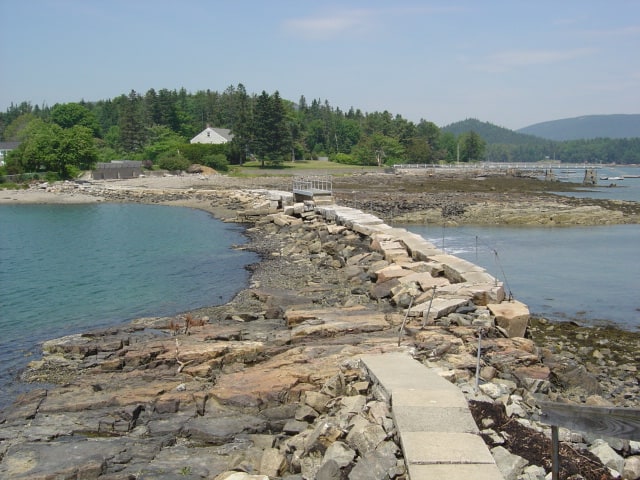 ---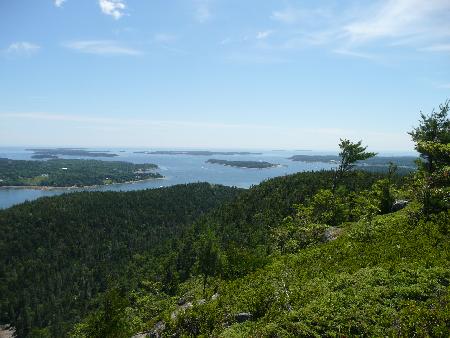 The Outer Islands
There is more then just Mount Desert Island here. The Outer Islands offer more expolation for the adventurer. Great Cranberry Island, Isleford, the Bear Island Lighthouse, are just a few of the spots you will discover sailing around Wester Way at the mouth of Somes Sound.
Photo by Joseph Wright
---
Putting the "great" in Outdoors
Every type of terrain can be found here – mountains, marshes, open fields, dense woods, lakes, streams, and ocean all mingle together. From the green of spring to the incredible foliage of fall, the seasons can be celebrated among cliffs, granite ledges, and rocky beaches, as you choose from a smorgasbord of outdoor activities.
Photo by Joseph Wright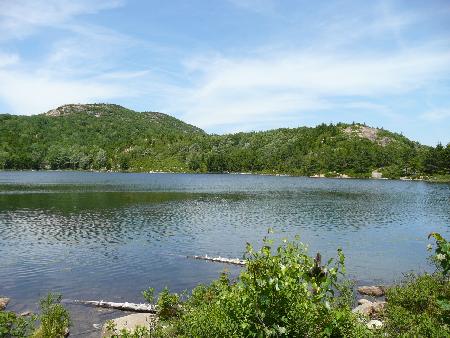 ---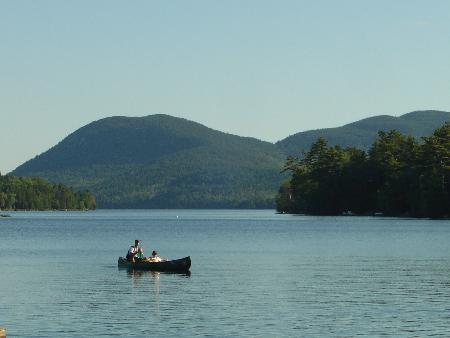 Get Physical!
Your vacation can include lake or ocean swimming; hiking on the carriage paths and mountain trails; biking on carriage paths and along highways; golf; tennis; kayaking; sailing; and fishing.
Photo by Joseph Wright
---
A Photographer's Paradise
Our island offers its natural beauty plus lighthouses, granite bridges, stately mansions, and incredible sunrises and sunsets from the top of Cadillac Mountain. There is also a wide range of wildlife, including deer, coyotes, and red fox; a variety of birds, from eagles to pileated woodpeckers; and even an occasional moose.
Photo by Joseph Wright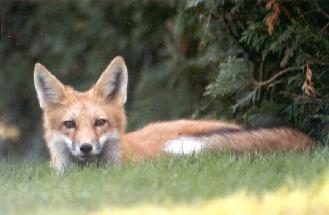 ---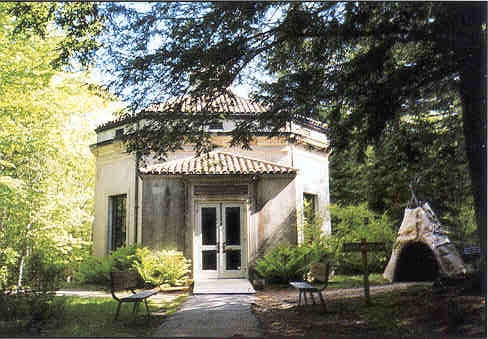 Mount Desert Island's Abundant Attractions
For the culturally minded, Mount Desert Island offers a program of activities as varied as any city. There are summer theaters and cabarets, museums and concerts, galleries and libraries, and a number of outdoor exhibits and demonstrations in the town parks of Bar Harbor. And don't forget to browse in the many little shops and craft co-ops, or take in a movie at the historic Criterion Theatre.
---
Organized Activities
A number of organized activities are also available to enhance your vacation experience. You can enjoy whale-watching, deep sea fishing, tour boats, sailboat and schooner rides, tours of Jackson Laboratory, brewery tours, the lobster hatchery, Acadia National Park naturalist programs, and the aquarium, just to name a few.
Photo by Joseph Wright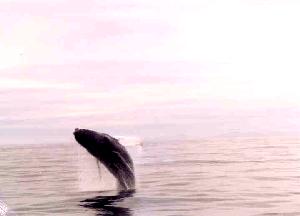 ---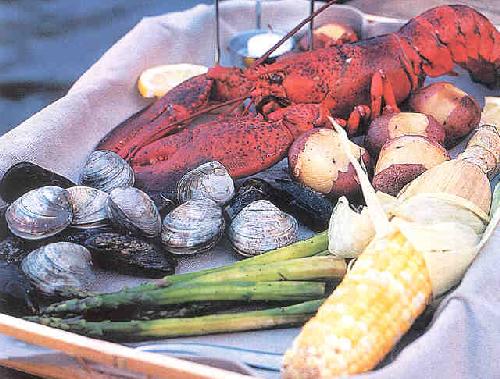 A Maine Feast
"Seafood", of course, is the operative word when dining out in this area, and it is available wherever you might choose to eat. With only a few exceptions, casual dress is the appropriate attire, whether you're feasting on lobster and clams at the local piers, hanging out at one of the sandwich/pizza shops, or experiencing the ultimate in gourmet cooking.
---
Getting Here
Mount Desert Island is accessible by car (Routes 1, 3, and I-95), bus, or boat. Air travelers may fly into Bangor International Jet Port or the Bar Harbor Airport in Trenton. Rental cars are available at both airports, or you may take a taxi from the Bar Harbor Airport.
Photo by Joseph Wright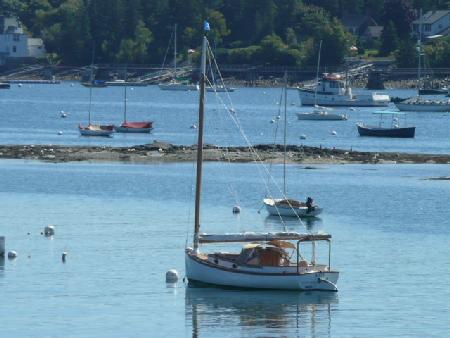 ---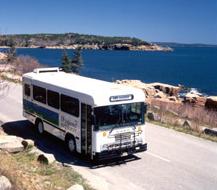 Island Explorer
The Island Explorer features seven bus routes linking hotels, inns, and campgrounds with destinations in Acadia National Park and neighboring village centers. Clean propane-powered vehicles offer Mount Desert Island visitors and residents free transportation to hiking trails, carriage roads, island beaches, and in-town shops.
---