5 Phillips Lane, Southwest Harbor
Status:

Sold

MLS: #840204
$650,000.00
Description
Tucked away off Main Street, this cute cape was once the home of famed bird carver Wendell Gilley. The large living room with wood floors and fireplace, has a nice view of the harbor. Study, dining room, three bedrooms, three baths. The property co-owns a 0.75 acre field in front which slopes to the shore.
Location
5 Phillips Lane, Southwest Harbor
Southwest Harbor, Maine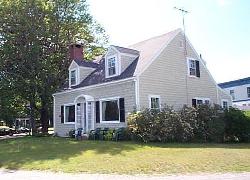 Let us help you find what your looking for!