L58 & L65 Bay Road, Lamoine
Status:

Sold

MLS: #1493179
$80,000.00
Description
210 feet of beachfront on the shores of Easter Bay.
Just ½ mile from Lamoine Beach and public boat launch. 1 mile from Lamoine State Park, 20 miles to Acadia National Park and Bar Harbor. This 2.4 acre shorefront parcel and 4.83 acre interior parcel make a wonderful spot to relax and enjoy Maine. Ideal for the RV, campsite, a small cabin with chemical or composting toilet. Enjoy the sunrise over the Bay with your morning coffee. So much to do, hiking, boating, exploring, shopping…you would be glad to have this quiet stop to relax.
Location
L58 & L65 Bay Road
Lamoine, Maine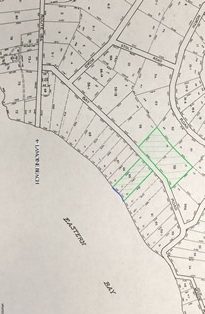 Let us help you find what your looking for!